Maxprop pivoting propellers
Top-quality Max-Prop reversible propellers, renowned in sailing circles around the world and well-known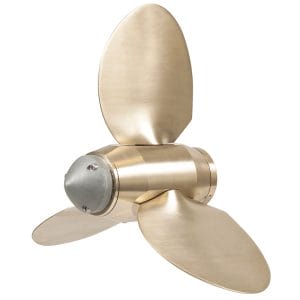 Max-Prop Easy is a step forward in the development of Max-Prop propellers. This propeller model replaces the legendary and world-famous Max-Prop Classic.
As the name suggests, this model makes it easy to adjust the pitch angle and install the propeller. The pitch adjustment can be done without disassembling the propeller hub.
Easy models are available in 2, 3 and 4 blade models for shaft sizes from Ø25 and Sail-Drive traction systems.
Traditionally, the turning of the paddles of a reversible propeller when sailing along the propeller shaft has been assisted by the water current.
In some cases, the gearbox does not provide sufficient resistance to the shafting to allow the blades to be effectively turned to the sailing position.
For this purpose, Max-Prop has developed a new spring-loaded propeller. Boomerang in the propeller, the blades always return to the sailing position in the direction of the shaft when the pull is exhausted, thanks to the spring force.
Boomerang models are available in 3, 4 and 5 blade models for shaft sizes from Ø35.
Information needed for propeller sizing:
Weight of the boat in sailing condition with equipment
Length of waterline
Engine model
Maximum engine power (hp/kW)
Maximum engine speed (rpm)
Marine gear model and gear ratio
In addition, the dimensions of the axle box are required as shown in the picture below:
Dimensions of the propeller shaft cone and thread